Research
Discover our most recent studies on some of the industry's most pressing topics.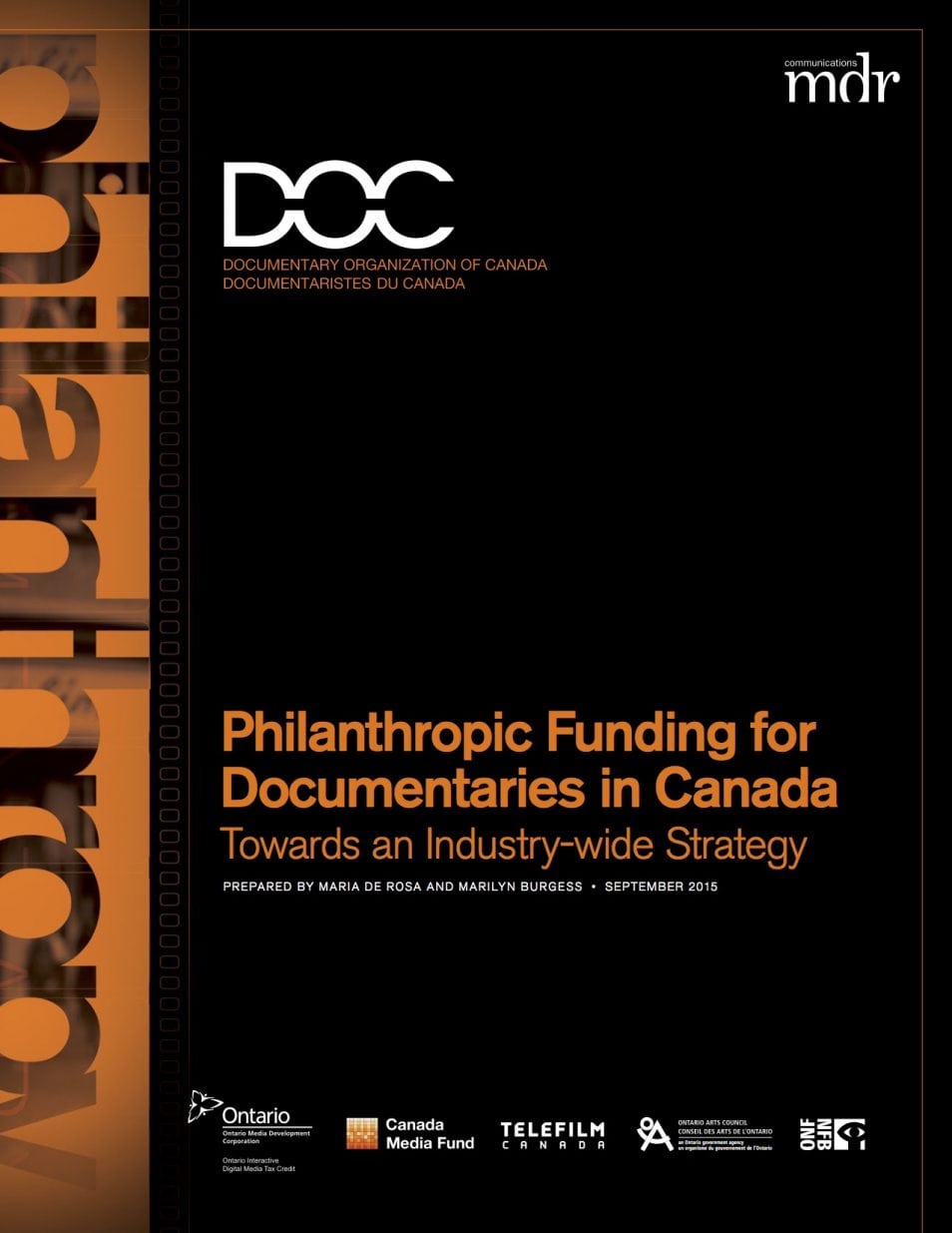 September 2015
The two sectors of philanthropy and documentary share a common purpose. However, philanthropy as a source of funding for documentaries remains surprisingly undeveloped in Canada, despite the considerable benefit it would offer to all parties. The Canadian philanthropic sector, including grant making foundations, corporate and individual donors, represents an untapped resource for the documentary community.
This study examined initiatives drawn from Australia, the United Kingdom and the United States to gain a better understanding of how they might be applied to the Canadian context. The report includes an industry –wide strategy and key actions for stakeholders.