Canada Pavilion
In partnership with provincial and federal agencies as well as the private sector, we offer an array of onsite services and initiatives under the Canada Pavilion umbrella for representatives of the Canadian audiovisual industry attending various international markets and festivals.
The Pavilion
The Canada Pavilion gathers together a host of Canadian companies, from content producers to distributors and beyond. This meeting hub showcasing Canadian productions and talent fosters networking, international sales, and funding from foreign sources.
We work with our partners to offer the industry a space to conduct business at a favourable cost to participants.
This service includes:
A welcome desk with reception and messaging services
Information and consulting services
Inclusion in Canada Pavilion promotional tools
An invitation to participate in networking and/or promotional activities
Meeting spaces
Display stands for promotional tools
Phone service and Wi-Fi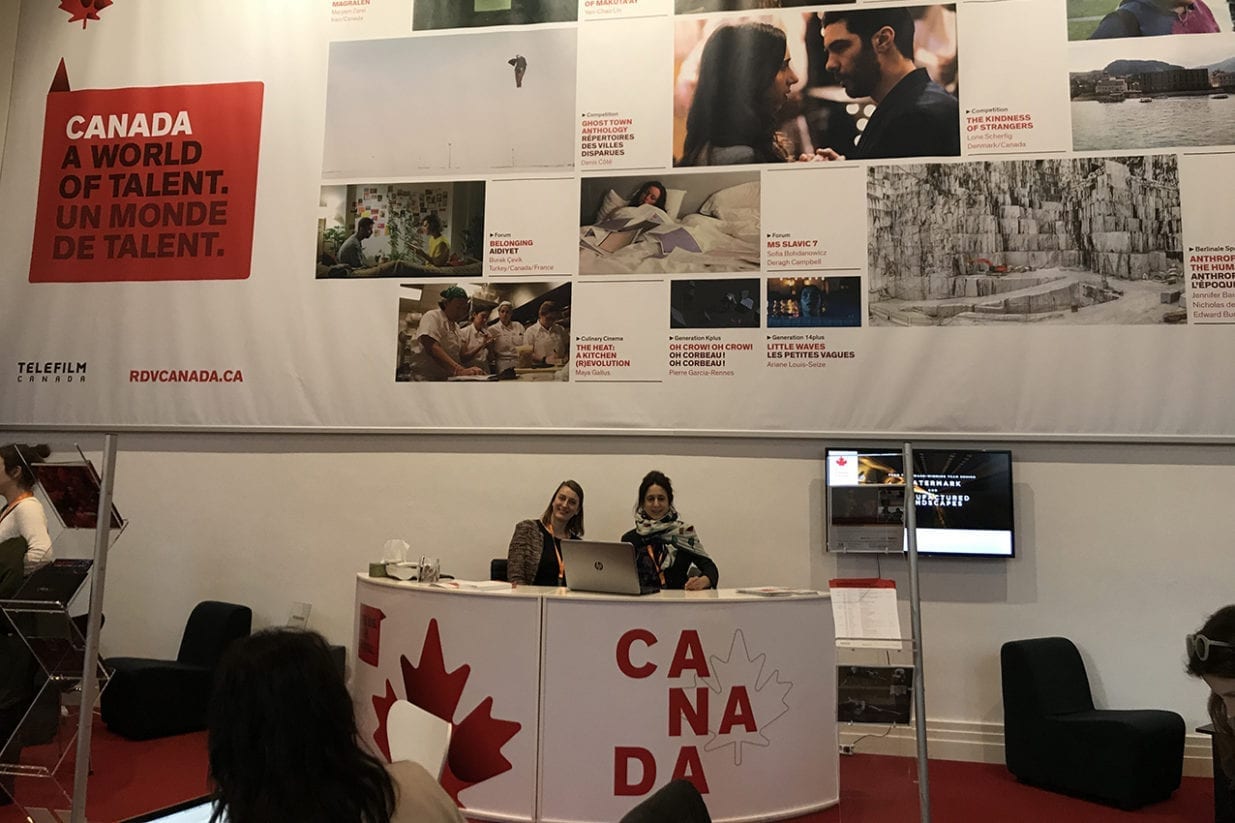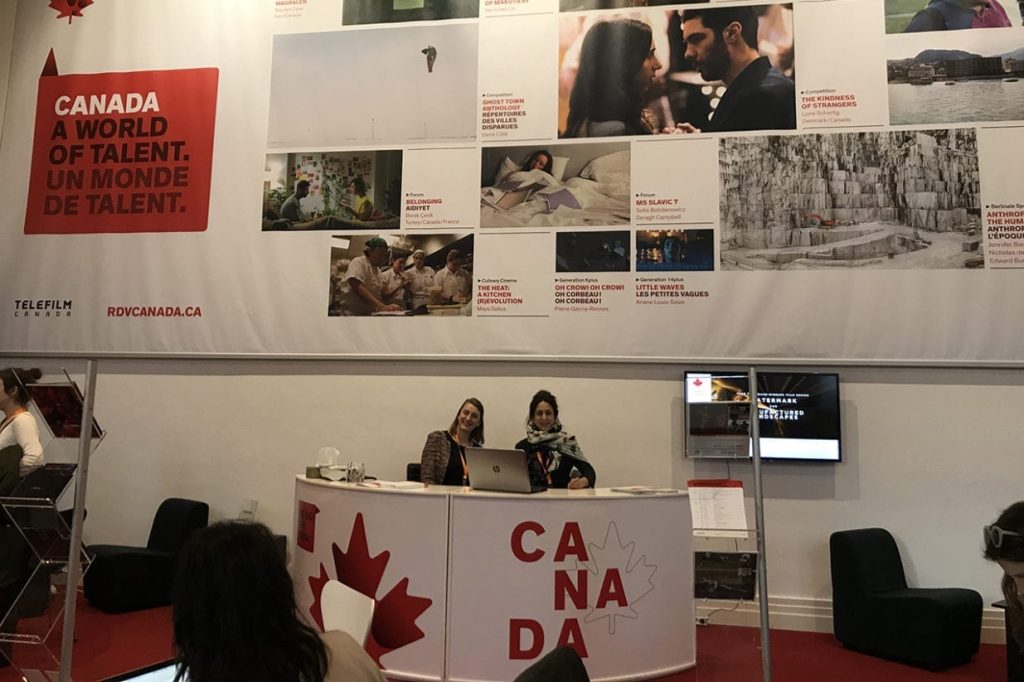 European Film Market
Berlin, Germany
efm-berlinale.de
The European Film Market (EFM) is the central event at the Berlinale (Berlin International Film Festival).
The EFM encompasses the Berlinale Co-Production Market, a forum for some 500 producers, financiers, broadcasters, distributors, sales agents and funding organizations active in the field of coproduction.
Berlinale Talents is a networking platform for 250 emerging creatives selected by the festival based on a call for entries process.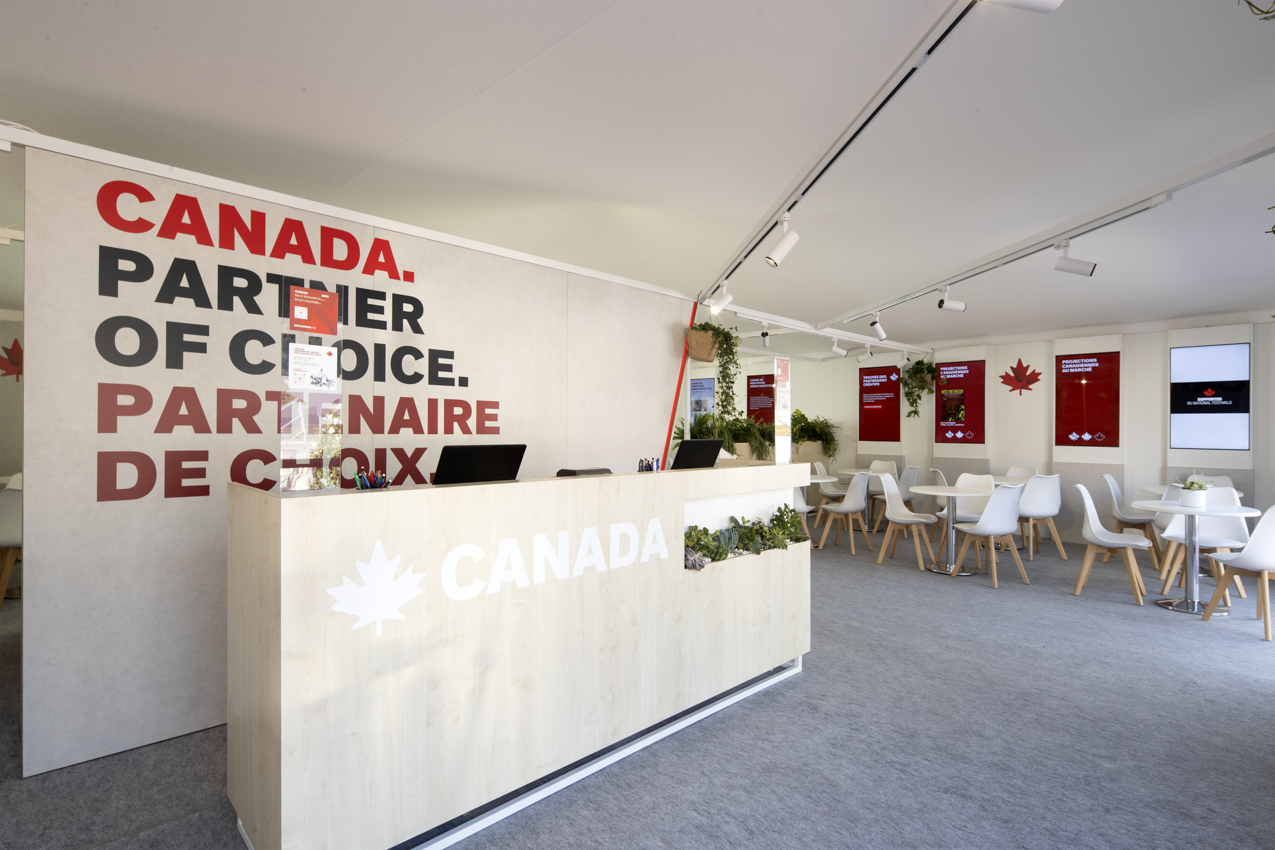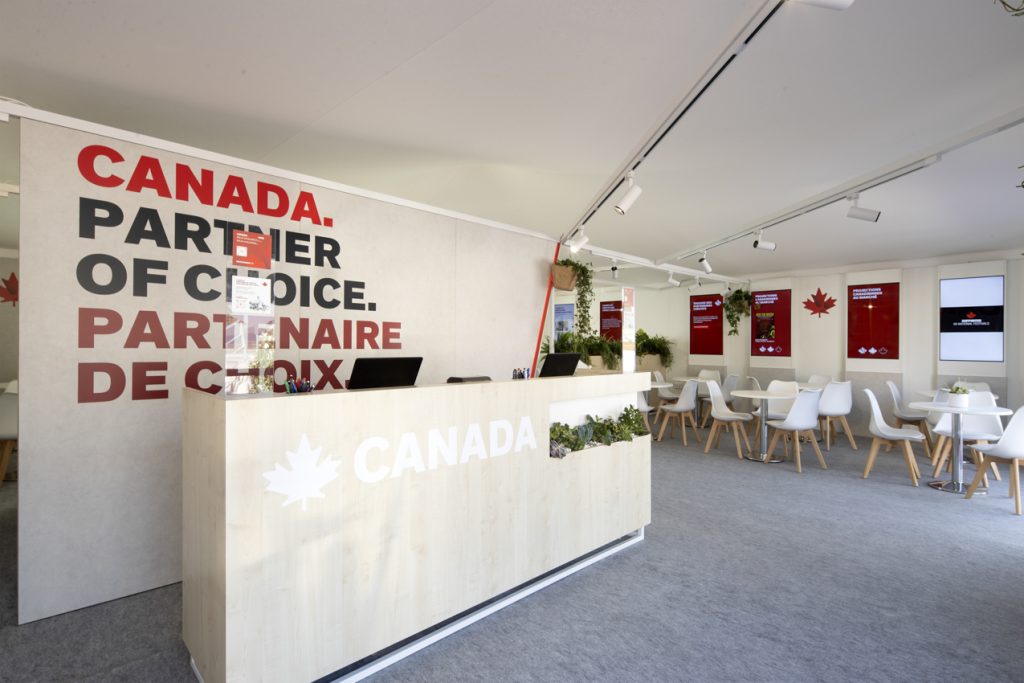 The Cannes Market (Marché du Film)
Cannes, France
marchedufilm.com
The Marché du Film is a component of the Festival de Cannes.
The Market encompasses the Producers Network, a networking platform for more than 500 producers and industry speakers, as well as the Producers Workshop, a training component for producers starting out on the international scene. The activity also offers seminars led by industry professionals.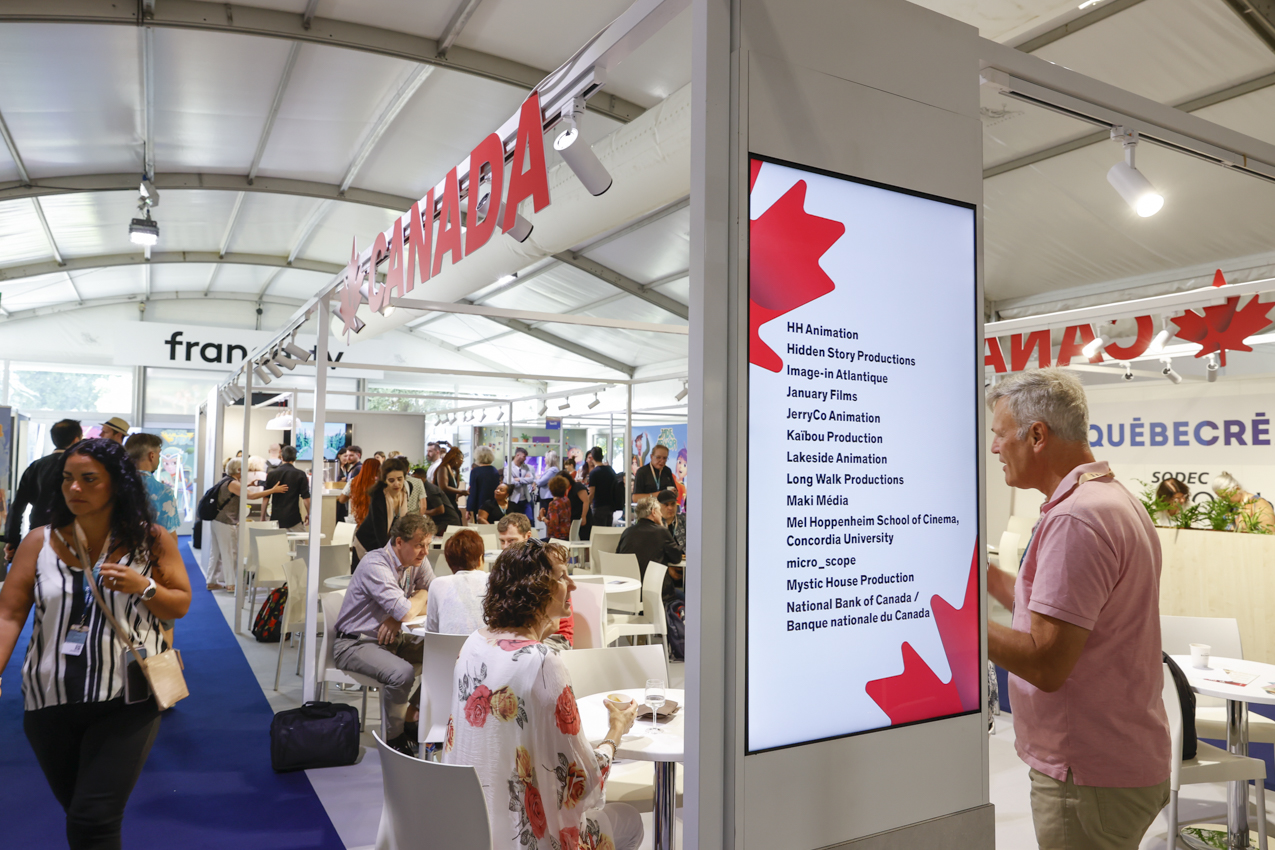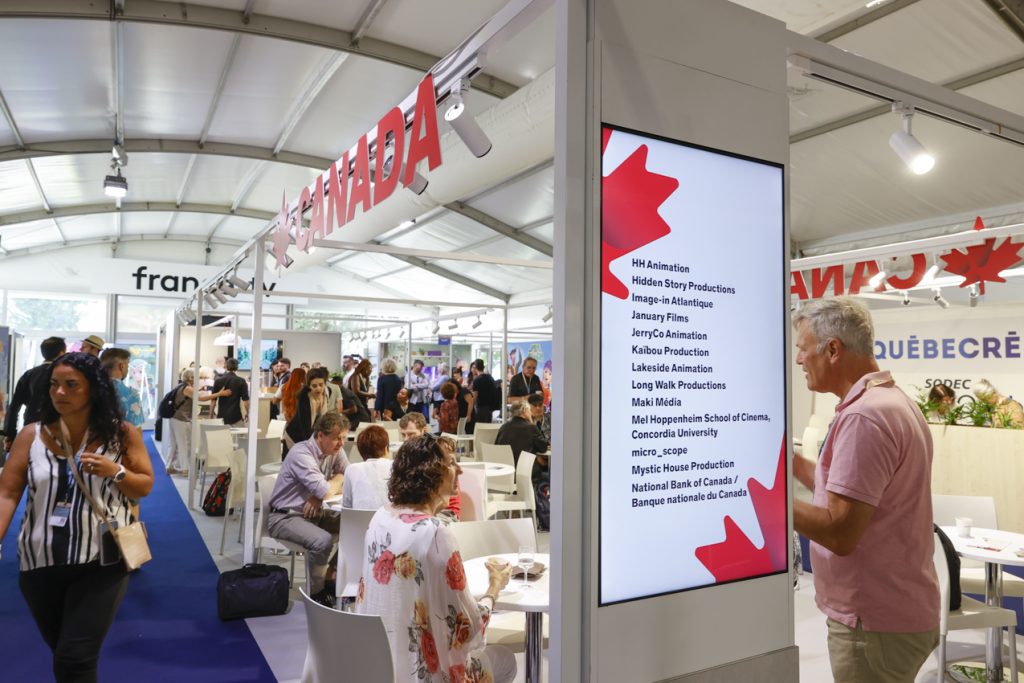 MIFA
Annecy, France
Annecy.org
MIFA is the animation industry's foremost showcase for co-producing, purchasing, selling, financing and distributing animation content for all broadcasting platforms.
The goal of this initiative is to provide increased visibility for our entrepreneurs and to emphasize the importance of the animation industry for Canada.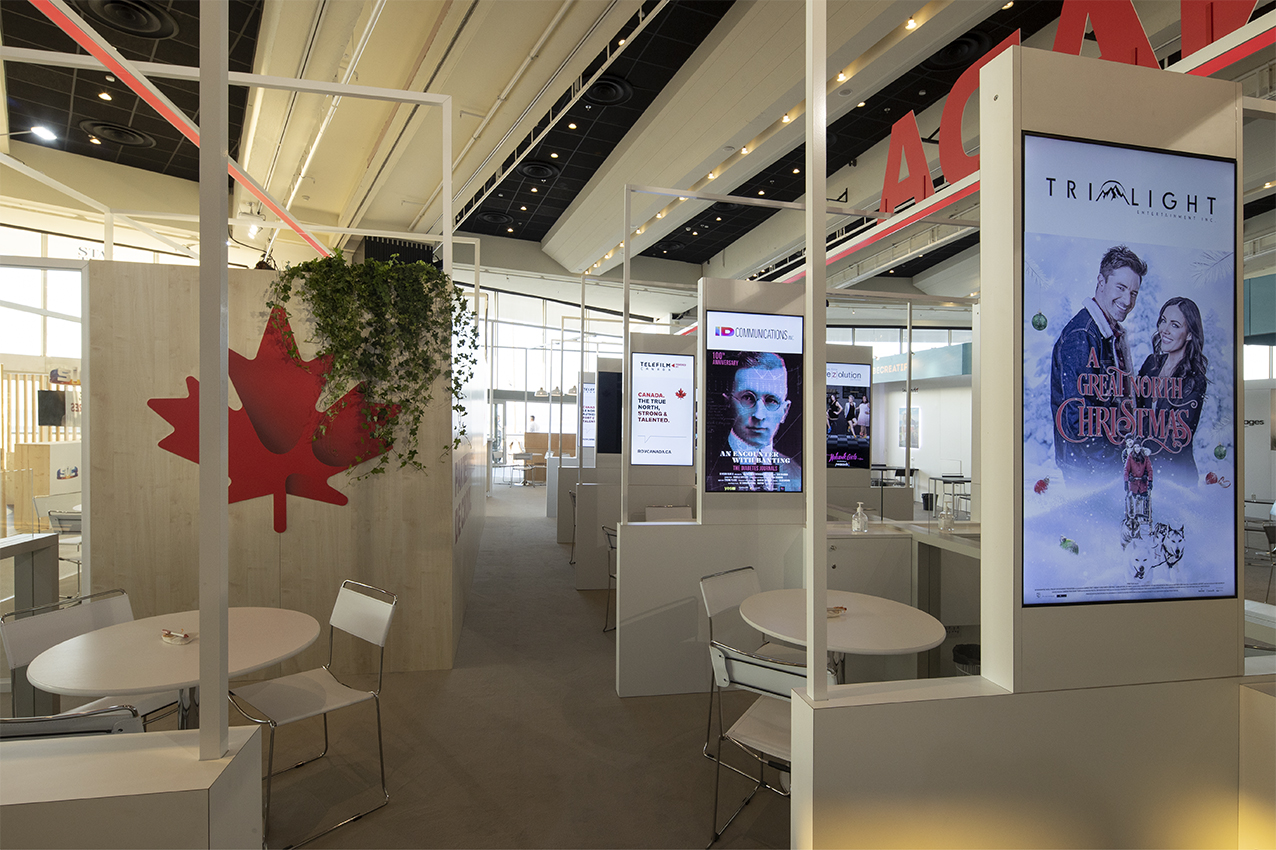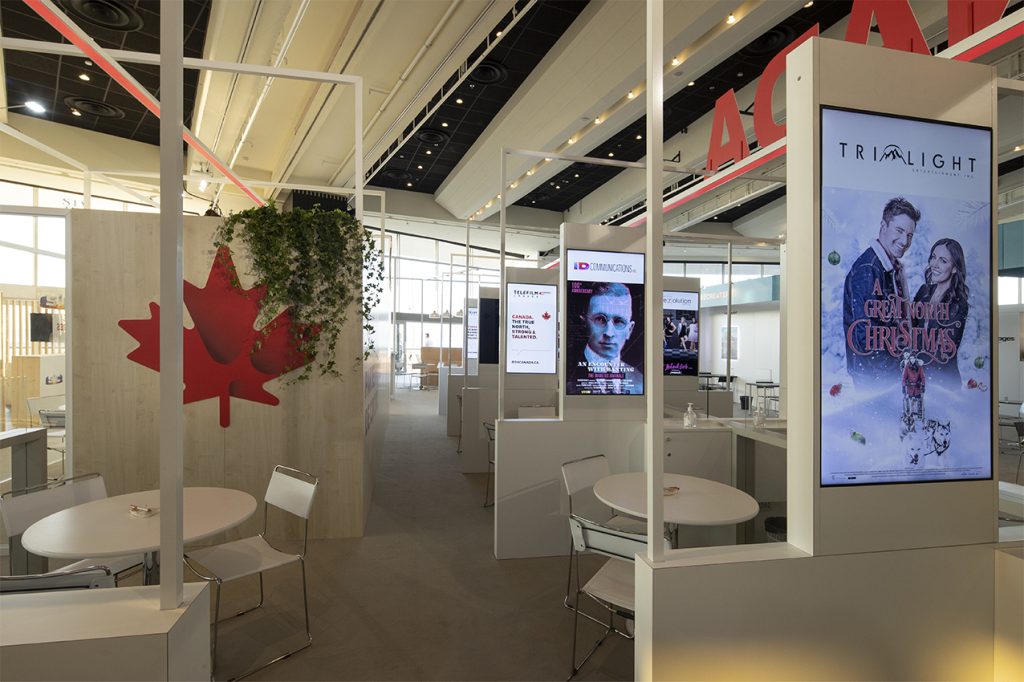 MIPCOM
Cannes, France
mipcom.com
MIPCOM is for audiovisual and digital content companies. The event facilitates the sale and purchase of rights, coproduction, financing, partnerships, corporate consolidation, cross-border investments and forecasting of trends, for both programming and companies' positioning in an increasingly global business environment.
MIPCOM is preceded by MIPJunior, an international showcase for children's and youth programming.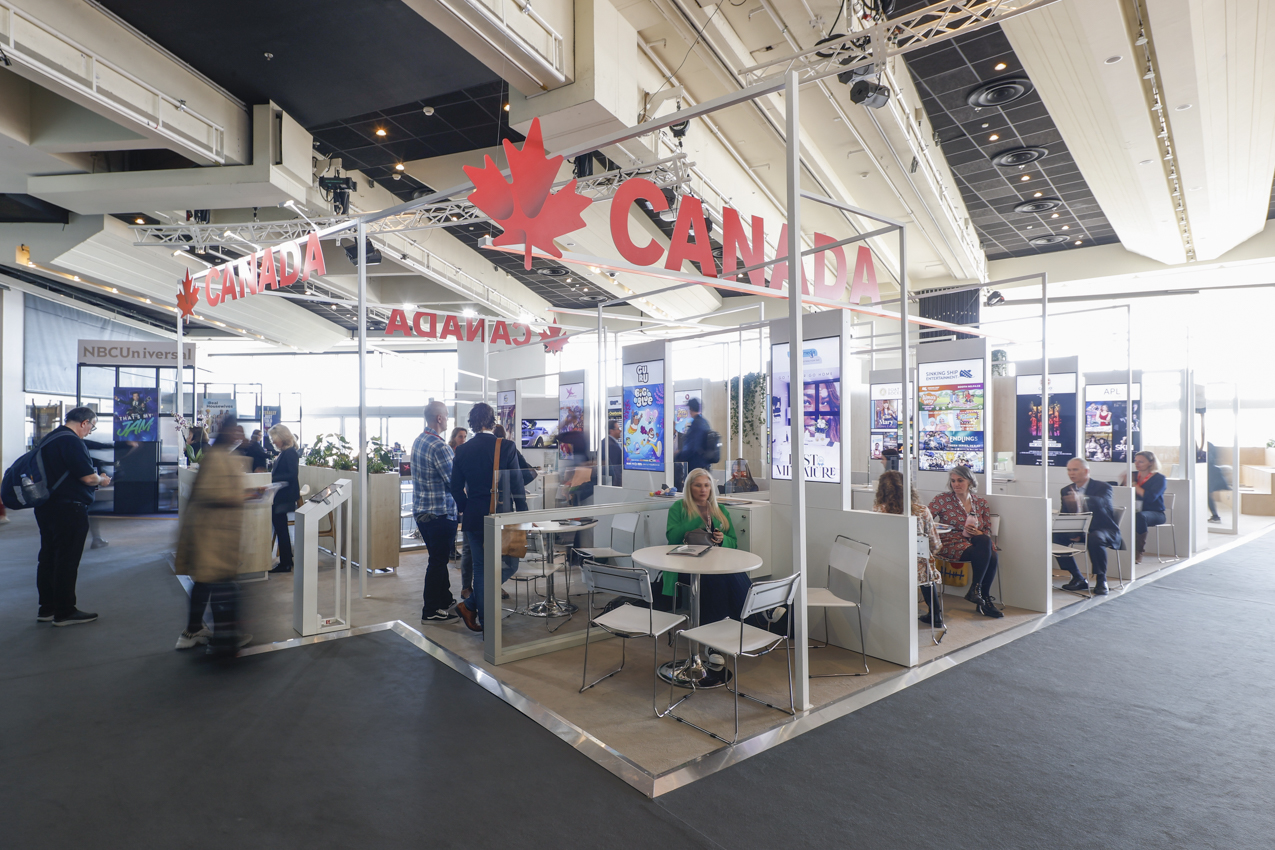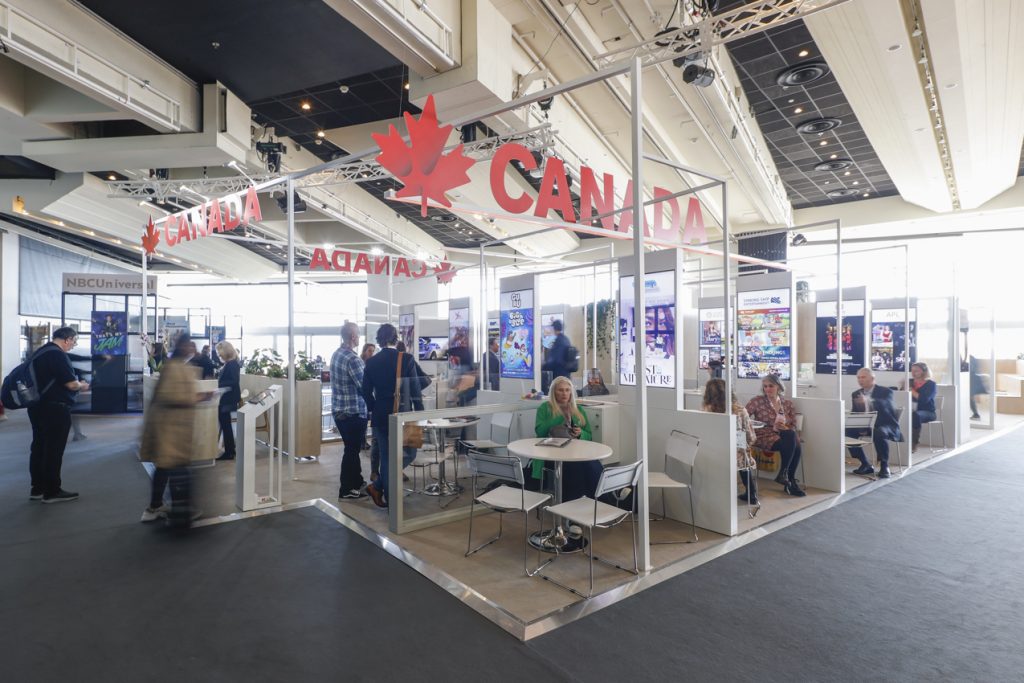 MIPTV
Cannes, France
miptv.com
MIPTV is a content market specialized in television programs.
The market is important for the sale and purchase of broadcasting rights, coproduction, financing, partnerships, and corporate consolidation, for both programming and companies' positioning in a global trading environment.
Canada deploys the fifth-largest contingent after those from the United States, Great Britain, France and Germany.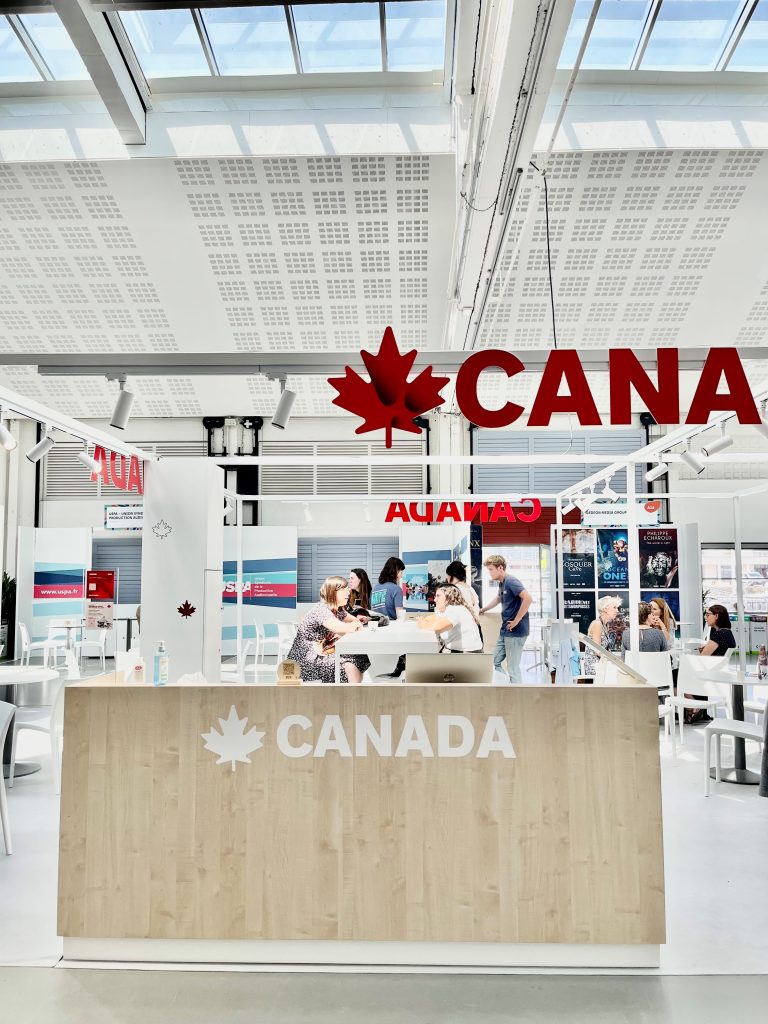 Sunny Side of the Doc
La Rochelle, France
sunnysideofthedoc.com
Sunny Side of the Doc is an international market dedicated to linear and interactive documentaries. The industry gathers over four days to sell or buy projects and programs, and to find partners.
The event hosts challenging and thought-provoking conference sessions, pitch competitions (with prizes), presentations by broadcasters from around the world, screenings and special events.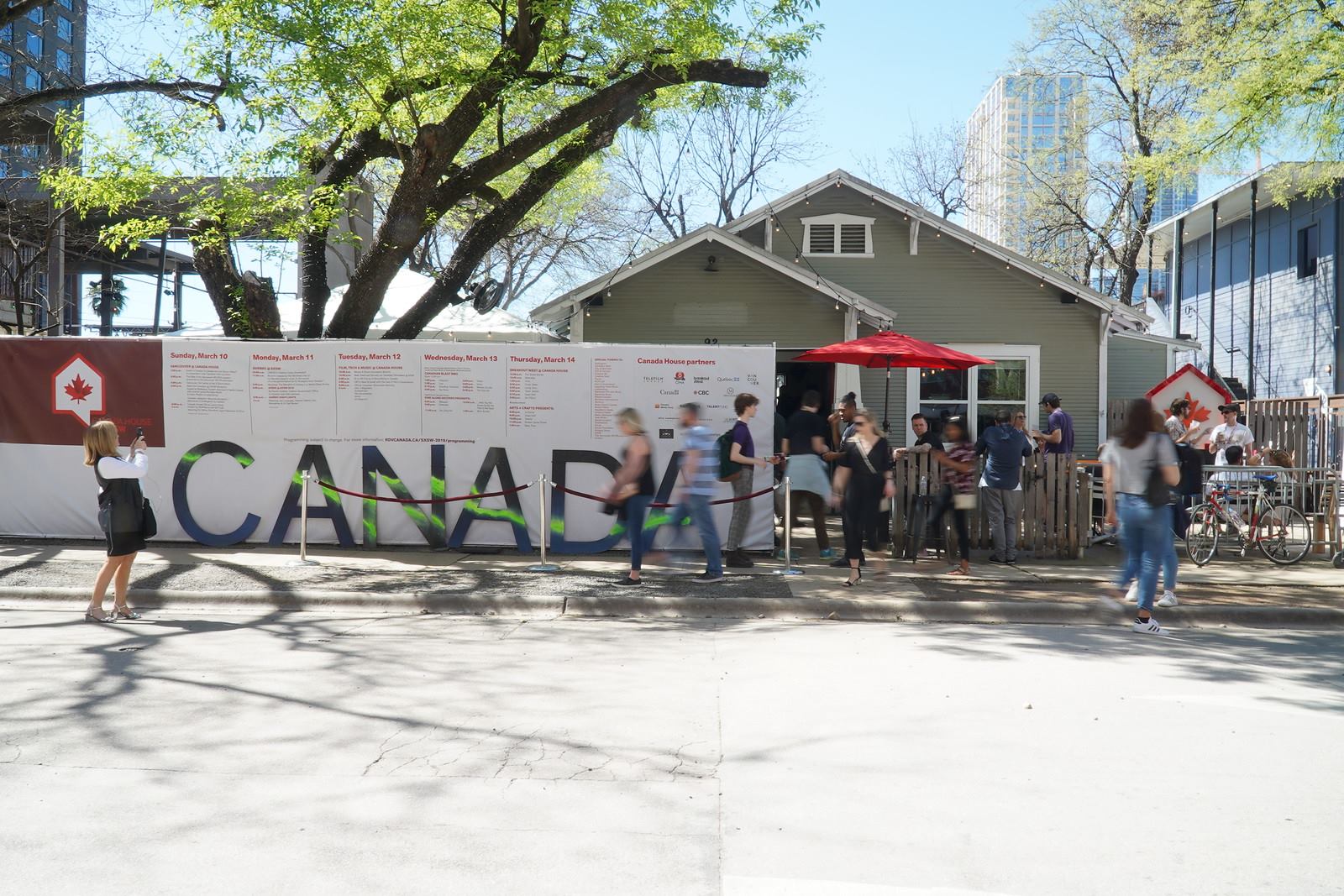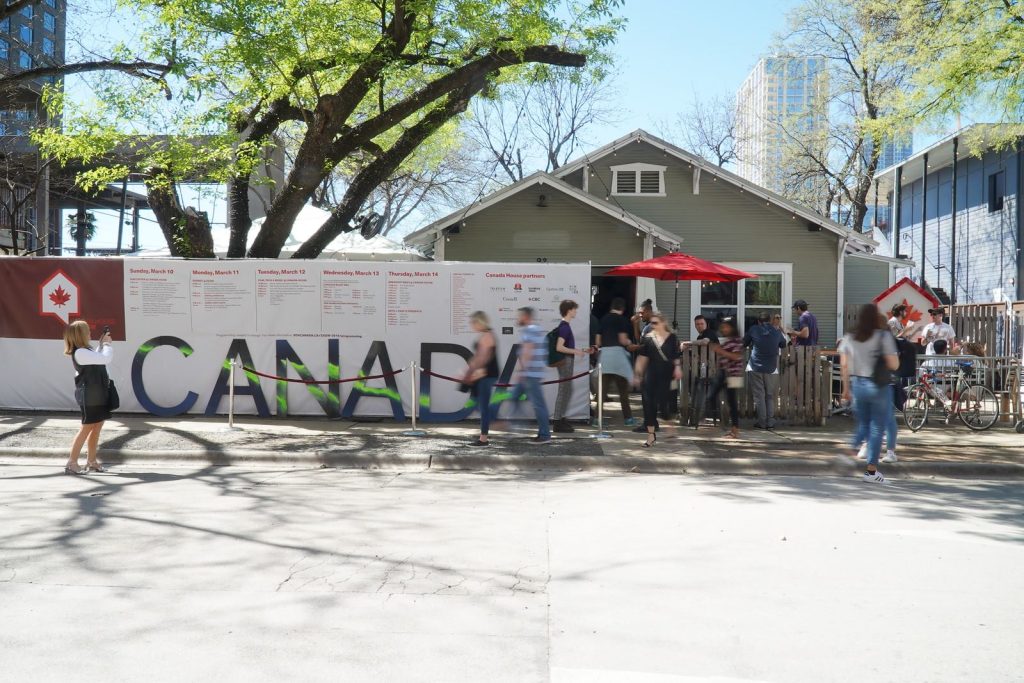 SXSW
Austin, United States
sxsw.com
Major decision-makers from around the world converge in Austin, Texas to celebrate the best of the best in the interactive, creative, film, and music industries.
Attendees can take advantage of the opportunity to connect with a wide array of industry experts, making the Film Festival an unparalleled experience at the forefront of discovery, creativity, and innovation.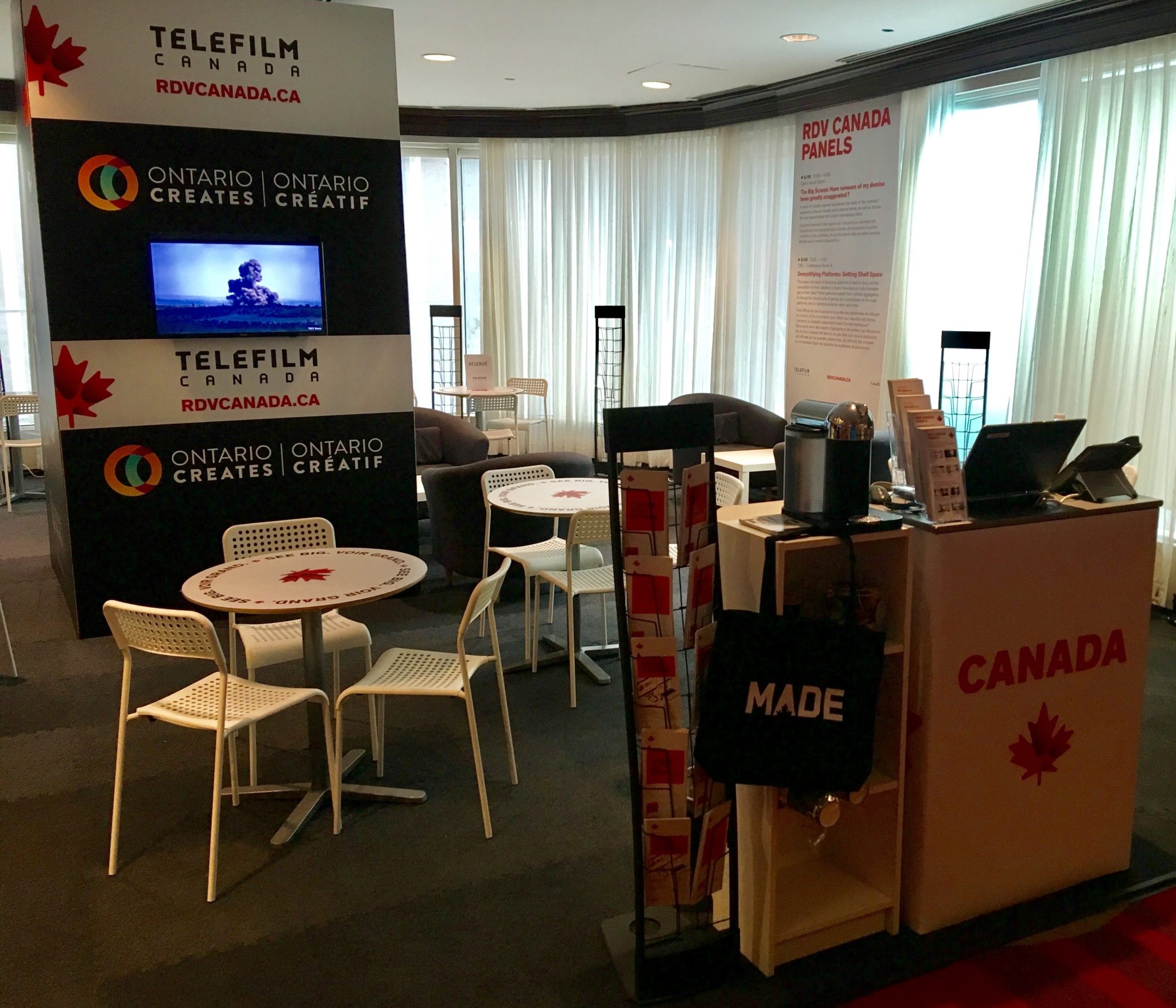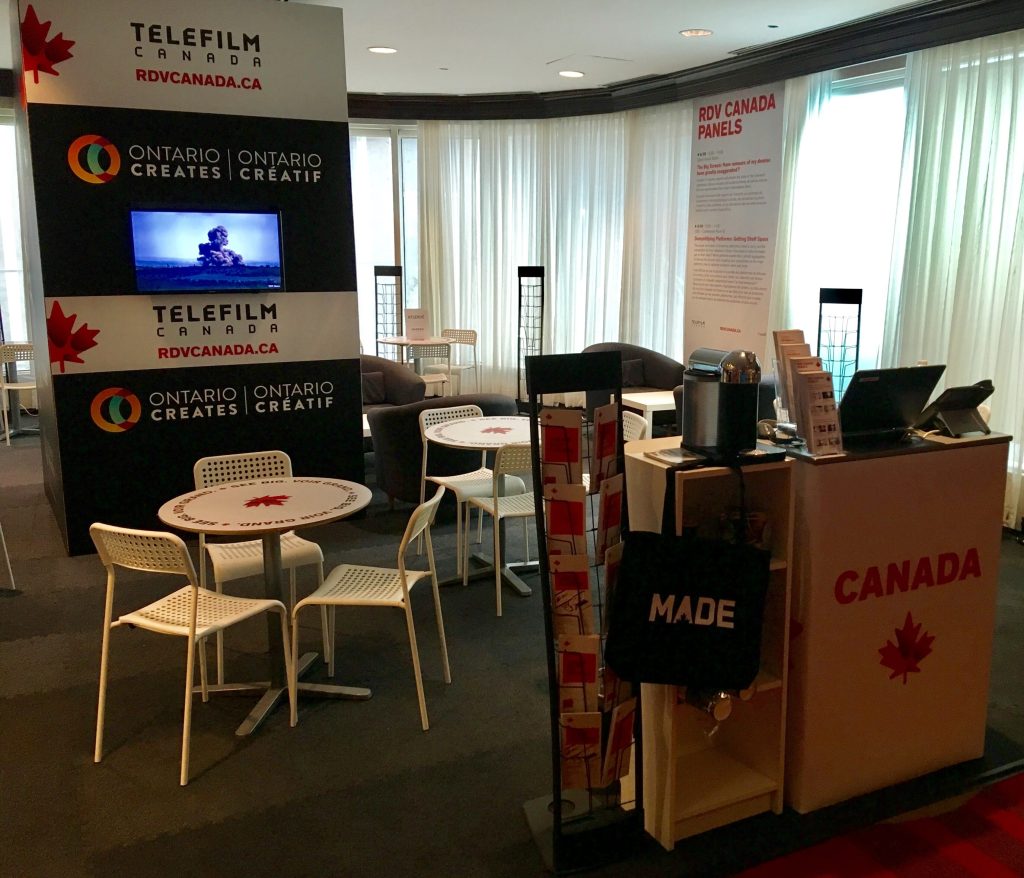 TIFF Industry
Toronto, Canada
tiff.net
TIFF Industry offers opportunities for creators' year-round, including during the Festival.
It delivers a world-class business environment, impactful professional development, and a platform to amplify the diverse voices of over 6,000 screen professionals annually.
Market calls for entry
We offer a call for entry service via email that provides important information about the application process for key markets.