Landmark Canadian film The Red Violin turns 20: Anniversary screening with live orchestra to be held at the National Arts Centre
December 10, 2018
Sold out evening hosted by the Honourable Pablo Rodriguez, Minister of Canadian Heritage and Multiculturalism
Toronto/Montréal, December 10, 2018 – A special screening of The Red Violin to mark the 20th anniversary of the theatrical release of the internationally acclaimed Canadian film will take place December 11, 2018 in Ottawa. The Ottawa event comes on the heels of a widely lauded screening with the New York Philharmonic in October.
The film was digitally remastered to produce an orchestral version, which will be screened with a live performance by violinist Lara St. John and the National Arts Centre Orchestra. Together they will faithfully recreate John Corigliano's original, Academy Award-winning score. The film's original conductor Michael Stern will be at the podium anew for this special performance.
The Honourable Pablo Rodriguez, Minister of Canadian Heritage and Multiculturalism, who will host the  milestone celebration, will be joined by special guests, director François Girard, screenwriter Don McKellar, and producer Niv Fichman (Rhombus Media). Patrick Roy, President, Theatrical, Film, Entertainment One & President, Les Films Séville, will also share some words.
"The Red Violin, which has been enjoyed by audiences in Canada and around the world for 20 years, demonstrates the quality of Canadian works," said the Honourable Pablo Rodriguez, Minister of Canadian Heritage and Multiculturalism. "Bringing together the National Arts Centre Orchestra and The Red Violin for this special screening gives us the chance to express our pride in Canadian culture and talent."
"Two decades later, The Red Violin still resonates with audiences – a testament that the quality of our cinema stands the test of time," said Christa Dickenson, Executive Director of Telefilm Canada. "It is wonderful that Telefilm Canada can once again partner with our sister agency, the National Arts Centre, and this time showcase a Canadian film complemented by the National Arts Centre Orchestra. The breadth of our cultural talent in Canada is one we can all be proud of!"
"The National Arts Centre is a home for Canada's most creative artists," said NAC President and CEO Christopher Deacon. "That's why we're thrilled to join forces with Telefilm Canada and so many partners to present this screening of The Red Violin, with John Corigliano's score performed live by the NAC Orchestra."
Winner of a Golden Globe for best foreign-language film and an Oscar for best film score, The Red Violin, is one of the finest efforts from Québec director François Girard who has also given us Soie and 32 Short Films About Glenn Gould. A mystery-drama about an antique instrument made in Cremona, Italy, the story follows this perfect red-coloured violin, tracing its path through three centuries over several owners and countries, and finally ending up at an auction in modern day Montréal.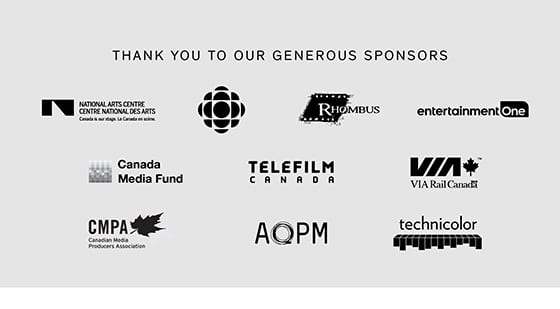 About Telefilm Canada—See bigger.
Telefilm is
dedicated to the cultural, commercial and industrial success of Canada's audiovisual industry. Through funding and promotion programs, Telefilm supports dynamic companies and creative talent at home and around the world. Telefilm also makes recommendations regarding the certification of audiovisual treaty coproductions to the Minister of Canadian Heritage, and administers the programs of the Canada Media Fund. Launched in 2012, the Talent Fund accepts private donations which principally support emerging talent. Visit telefilm.ca and follow us on Twitter at twitter.com/telefilm_canada and on Facebook at facebook.com/telefilmcanada.
-30-
Media enquiries:
Joyce Richards
Advisor, Public Relations – English Market
Telefilm Canada
647-475-4903
joyce.richards@telefilm.ca
Andréane Leblanc
Advisor, Public Relations – French Market
Telefilm Canada
438-469-1204
andreane.leblanc@telefilm.ca