Telefilm Canada warmly welcomes Christa Dickenson as its new Executive Director
June 26, 2018
Montreal, June 26, 2018 – Telefilm Canada's Board of Directors is pleased to welcome Christa Dickenson as the organization's new Executive Director, as announced earlier today by the Honourable Mélanie Joly, Minister of Canadian Heritage. Ms. Dickenson's mandate takes effect on July 30, 2018, for a five year term.
Ms. Dickenson, who is currently President and CEO of Interactive Ontario, has worked for over 20 years as a marketing executive in the broadcast, technology, and telecommunications sectors. As well as attending the University of Toronto's Rotman School of Management, Ms. Dickenson has a MFA, Film and Video Production from York University, is fully bilingual and speaks Spanish fluently.
"I am delighted with the appointment of Ms. Dickenson," stated G. Grant Machum, Acting Chair of Telefilm's Board of Directors. "Ms. Dickenson has strong management skills and business acumen, along with extensive policy experience, all of which will be invaluable in leading Telefilm and the industry to see bigger and deliver our new strategic plan. She has had an extensive career in the creative industries beginning with documentary filmmaking and broadcasting, and will be a strong, passionate voice for the film industry. "
"To say that I'm excited to be named the Executive Director of Telefilm Canada is an understatement," added Christa Dickenson. "I cannot wait to be part of an organization that has put Canadian storytellers at the forefront of our culture for over half a century. Working alongside the incredible talent of the Canadian film industry is not only inspiring but also humbling. I look forward to the incredible challenge."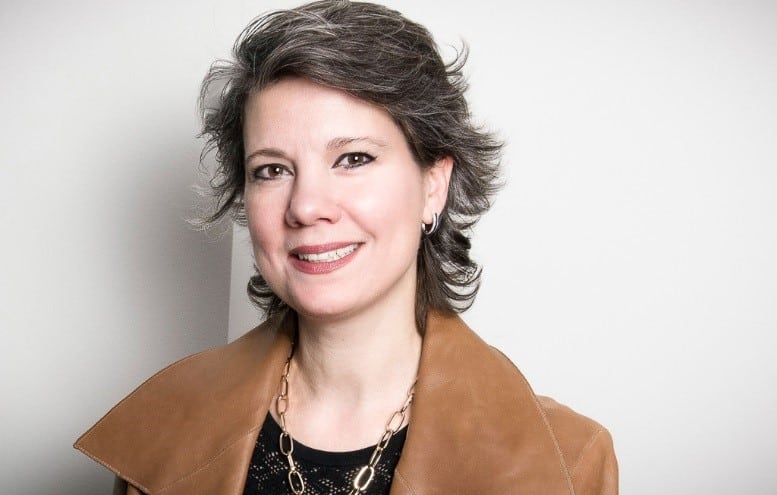 Recruitment process
The recruitment process was initiated in December 2017 with the participation of Telefilm Canada's Board of Directors. The selection committee, which also included representatives from the Office of the Prime Minister, the Privy Council Office, the Department of Canadian Heritage, and the Office of the Minister of Canadian Heritage, conducted a rigorous process and analyzed the profiles of candidates from across the country and outside Canada. The committee's objective was to identify a strong, bilingual manager with the leadership skills and innovative spirit required to lead Telefilm through this period of change within Canada's audiovisual industry.
About Telefilm Canada—See bigger.
Telefilm is dedicated to the cultural, commercial and industrial success of Canada's audiovisual industry. Through funding and promotion programs, Telefilm supports dynamic companies and creative talent at home and around the world. Telefilm also makes recommendations regarding the certification of audiovisual treaty coproductions to the Minister of Canadian Heritage, and administers the programs of the Canada Media Fund. Launched in 2012, the Talent Fund accepts private donations to principally support emerging talent. Visit telefilm.ca and follow us on Twitter at twitter.com/telefilm_canada and on Facebook at facebook.com/telefilmcanada.
Media enquiries:
Joyce Richards
Advisor, Public Relations – English Market
Telefilm Canada
416-973-1819, ext. 2521
joyce.richards@telefilm.ca
Andréane Leblanc
Advisor, Public Relations – French Market
Telefilm Canada
514-283-0838, ext. 2065, or 1-800-567-0890
andreane.leblanc@telefilm.ca