Telefilm Canada warmly welcomes Julie Roy as its new Executive Director & CEO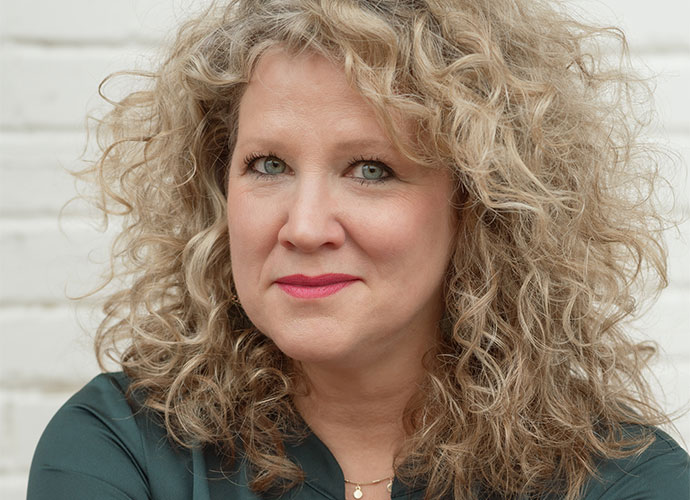 Telefilm Canada's Board of Directors warmly welcomes Julie Roy as the organization's new Executive Director & CEO. The Honourable Pablo Rodriguez, Minister of Canadian Heritage, announced the appointment earlier today. Ms. Roy's mandate takes effect on April 3, 2023, for a five-year term.  
Ms. Roy has nearly 30 years of expertise in the Canadian film industry and comes to Telefilm Canada from the National Film Board of Canada where she is currently Director general and Programming Chief Officer | Creation, Distribution and Marketing since 2020.
At the institution, she has designed numerous marketing campaigns and produced some 50 animated works that have stood out on the international scene. Her dual expertise in production and marketing contributes to her public awareness. In charge of the NFB's French- and English-language production sectors across the country, she is familiar with regional, linguistic and cultural specificities. She advocates the importance of diversity and inclusion on and behind the screen and encourages a plurality of voices. She holds a master's degree in film studies from the Université de Montréal, has written numerous articles on women in film and the subject of animation, and has served as a guest programmer at many international festivals. She is also a member of the Academy of Motion Picture Arts and Sciences.
"On behalf of the members of Telefilm's Board of Directors, I welcome Ms. Roy who will lead an institution that has been dedicated to the success of the audiovisual industry for over 50 years," stated Robert Spickler, Chair of Telefilm's Board of Directors. "Ms. Roy is a proven bilingual leader who is well versed of the current challenges facing the audiovisual industry. As an ardent advocate of equity, diversity and inclusion on both sides of the camera, she will continue the work already begun by Telefilm and its partners to achieve an inclusive and representative industry."
"I'm honoured to be appointed to lead Telefilm Canada," added Julie Roy. "The country's digital landscape is in a state of change and the challenges ahead are significant and exciting. There are opportunities ahead of us. We must seize them in order to increase the influence of our talent and our industry. In this context, Telefilm Canada's mission will be more relevant than ever. I will undertake my mandate by relying on the skills of our teams and the mobilization of our industry partners."
Recruitment process
The recruitment process was initiated in June 2022 with the participation of Telefilm Canada's Board of Directors. The selection committee, which also included representatives from the Office of the Prime Minister, the Privy Council Office, the Department of Canadian Heritage, and the Office of the Minister of Canadian Heritage, conducted a rigorous process and analyzed the profiles of candidates from across the country and outside Canada. The committee's objective was to identify a strong, bilingual manager with the leadership skills and innovative spirit required to lead through this period of change within Canada's audiovisual industry.
About Telefilm Canada
As a Partner of Choice, Telefilm Canada is a Crown corporation dedicated to the success of Canada's audiovisual industry, fostering access and excellence by delivering programs that support cultural resonance and audience engagement. With a lens of equity, inclusivity and sustainability, Telefilm bolsters dynamic companies and a range of creative talent at home and around the world. Telefilm also makes recommendations regarding the certification of audiovisual coproduction treaties to the Minister of Canadian Heritage, and administers the programs of the Canada Media Fund. Launched in 2012, the Talent Fund raises private donations which principally support emerging talent. Visit telefilm.ca and follow us on Twitter at twitter.com/Telefilm_Canada and on Facebook at facebook.com/telefilmcanada.
-30-
Media enquiries:
Brian Mullen
Advisor, Public Relations – English Market
Telefilm Canada
647-475-4910
brian.mullen@telefilm.ca