The NFB and Telefilm Canada at COP15
Green Space at the NFB
Take a biodiversity break with films and VR works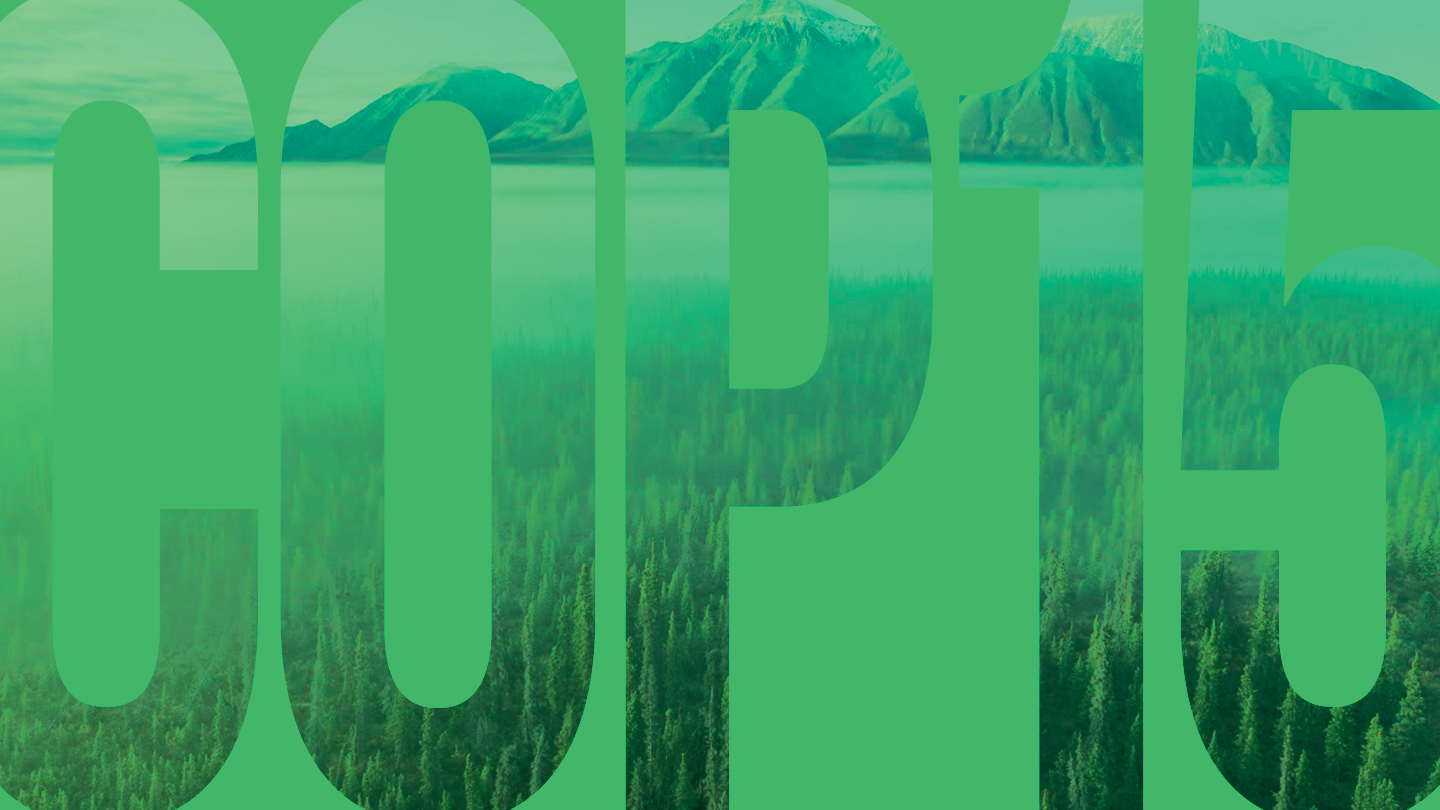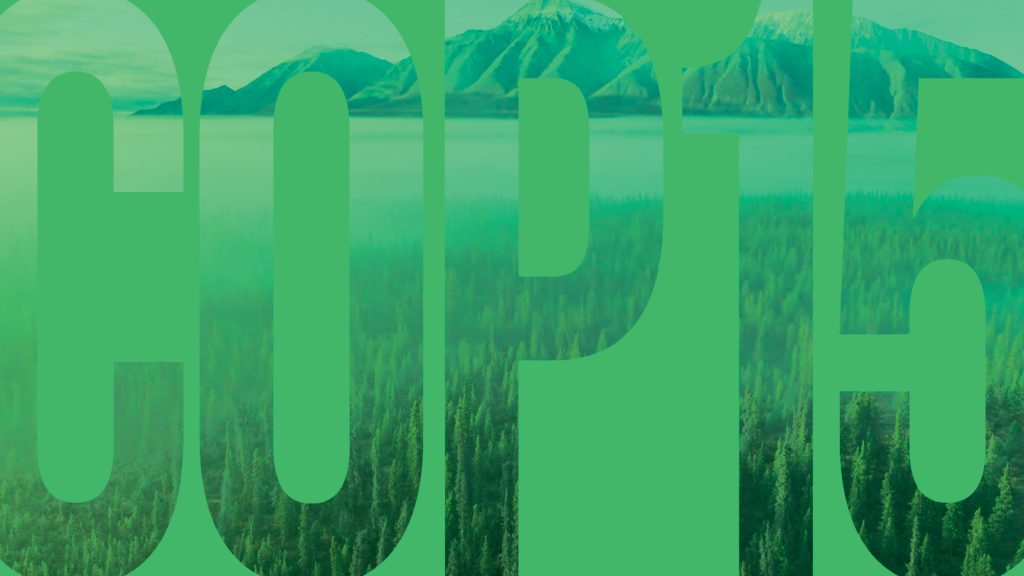 December 1, 2022 – Montreal – National Film Board of Canada (NFB)
From December 9 to 12, 2022, the National Film Board of Canada (NFB) and Telefilm Canada are joining forces to present Green Space, a series of film screenings, virtual reality (VR) experiences and panel discussions, all free of charge, as part of the official cultural programming of COP15 in Montreal. This international conference aims to slow biodiversity loss worldwide. Green Space will be accessible by COP15 participants as well as members of the public, at the NFB's Montreal headquarters in Place des Festivals, in both the NFB Space and the Alanis Obomsawin Theatre. This initiative is presented in partnership with Environment and Climate Change Canada.
Quotes
"It was important for us at the NFB to partner with Telefilm Canada to present a selection of films and VR works that raise essential environmental issues, at a moment when COP15 participants will be debating those very issues in Montreal. As a public producer and distributor, we are duty-bound to support works that explore subjects like these, given the times we live in, when crucial decisions must be made to ensure the future of our planet."

Julie Roy, Director General, Creation, Distribution and Marketing, and Chief Programming Officer, NFB
"Telefilm's ongoing commitment to support a sustainable and inclusive audiovisual industry is aligned with this partnership with the NFB—which allows us to help amplify stories on climate impact through films and VR experiences. We are excited to participate in COP15 and be part of, and learn from, these important discussions. Knowledge-sharing is critical to change, and we will all benefit from better understanding how to support a more equitable, sustainable and accountable future together."

Francesca Accinelli, Interim Executive Director and CEO, Telefilm Canada
Quick Facts
Green Space at the NFB is:
Eight documentary and animated films, including many award winners, that raise topical environmental issues and are drawn from the NFB collection or curated by Telefilm Canada. They include The Magnitude of All Things by Jennifer Abbott, Borealis by Kevin McMahon, Carface by Claude Cloutier, Into the Weeds by Jennifer Baichwal, and Earth: Seen from the Heart by Iolande Cadrin-Rossignol, featuring Hubert Reeves.
Four compelling VR experiences that prompt us to reflect on the environment: Plastisapiens by Miri Chekhanovich and Édith Jorisch with Dpt., The Orchid and the Bee by Frances Adair Mckenzie, Biidaaban: First Light by Lisa Jackson, Mathew Borrett, Jam3 and the NFB, and Unceded Territories by Paisley Smith and Lawrence Paul Yuxweluptun.
Panel discussions on issues raised by the films, with plenty of time devoted to questions from the public, including on Sunday, December 11, at 4:30 p.m. with filmmaker Jennifer Baichwal.
For full programming details and to reserve your free tickets: billetterie-onf.laissezpasser.net/en/liste/onf.
Green Space is part of the COP15 Public Action Zone, located on the Grand Quay of the Port of Montreal. Details: reseau-environnement.com/en/evenement/cop15-public-action-zone
About Telefilm Canada
As a Partner of Choice, Telefilm Canada is a Crown corporation dedicated to the success of Canada's audiovisual industry, fostering access and excellence by delivering programs that support cultural resonance and audience engagement. With a lens of equity, inclusivity and sustainability, Telefilm bolsters dynamic companies and a range of creative talent at home and around the world. Telefilm also makes recommendations regarding the certification of audiovisual coproduction treaties to the Minister of Canadian Heritage, and administers the programs of the Canada Media Fund. Launched in 2012, the Talent Fund raises private donations which principally support emerging talent. Follow us on LinkedIn, Twitter, Instagram, and Facebook.
About COP15
The 15th Conference of the Parties (COP15) is a United Nations conference being hosted by Montreal, convening representatives of 196 world governments to agree to a new set of concrete agreements to slow biodiversity loss worldwide over the next 10 years. More than 10,000 dignitaries, heads of state, experts and delegates will meet at the Palais des congrès de Montréal from December 7 to 19, 2022, to discuss these challenges of global importance.


– 30 –
Media Relations
Sophie St-Pierre
NFB Publicist
C.: 438-336-6449
s.st-pierre@nfb.ca
Joyce Richards
Advisor, Public Relations – English Market
Telefilm Canada
C.: 647-475-4903
joyce.richards@telefilm.ca
Lily Robert
Director, Communications and Public Affairs, NFB
C.: 514-296-8261
l.robert@nfb.ca