Telefilm Canada unveils its new three-year strategic plan and announces a national consultation on its Success Index
January 30, 2020
Today, during a speech delivered at the 2020 edition of Prime Time in Ottawa organized by the CMPA, Christa Dickenson, Executive Director, Telefilm Canada, announced two important initiatives: a new strategic plan, and a Pan-Canadian consultation regarding an update of the Success Index.
New Strategic Plan
In order to ensure that Telefilm Canada remains a leader in the industry, and in response to needs of the industry today, Dickenson revealed the four priorities of the organization's new three-year strategic plan.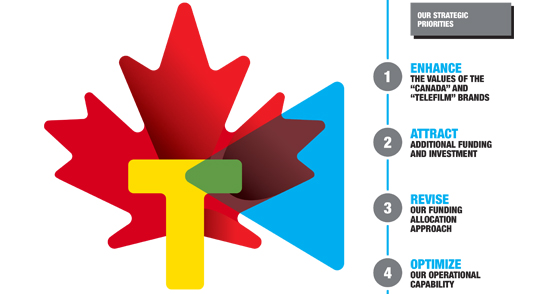 The new strategic plan is available online here.
Pan-Canadian consultation
As announced at its last annual public meeting on December 5, 2019, Telefilm Canada will modernize its Success Index in order to fully optimize its financing programs. Telefilm Canada has officially announced a national consultation with members of the industry on the Index, the backbone of its program architecture. Taking place from May to June 2020, these consultations will be public, transparent, and inclusive, and held in both official languages.
Details of the upcoming consultation will be found online here.