Eco-responsibility Action plan
Telefilm Canada is launching its action plan on eco-responsibility – the first phase of its commitment. The plan aims to lead and support the industry through informed business practices and the establishing of science-based policies and targets. This commitment will be implemented throughout Telefilm's programs, initiatives, promotion and communications efforts, research, training, business practices and HR policies. 
Vision
As a responsible leader in, and champion of, the Canadian audiovisual industry, Telefilm Canada commits to adopting eco-responsibility as a lens through which we work. This transformative commitment will be actualized in its capacity as:  
an investor in the value chain of content production; 

 

a promoter of Canadian talent, and the industry, both nationally and internationally; 

 

a financial administrator; and

 

an employer and Crown corporation.

 
This is in alignment with the Government of Canada's target to achieve net-zero emissions by 2050.  
Our commitment
To lead and support the industry to mobilize collectively through informed, business practices; and the establishing of science-based policies and targets. This commitment will be operationalized through our Programs, Initiatives, Promotion and Communication efforts, Research, Training and HR policies. 
The Action Plan lays out seven objectives that will affect three sectors:
Organizational (aimed at work processes and business practices)

 

​​​​​​​Production (aimed a

t applicants, partners)

 

Promotion (aimed at applicants, both national and international)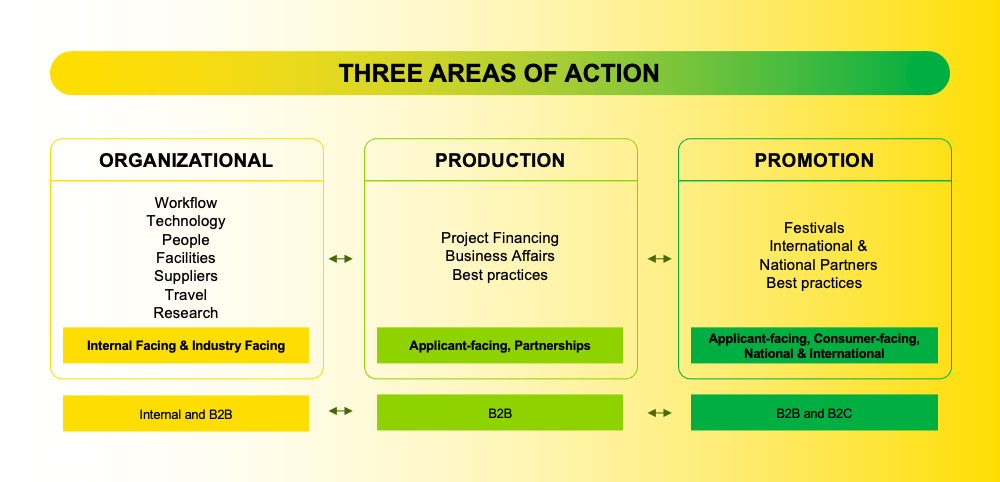 Action 1
Telefilm will establish a validated science-based target and timeline to reduce its energy consumption and carbon emissions in alignment with the set target. It will report annually on its progress. This corporate assessment will cover Telefilm's offices and its various Pavilions – everywhere we do business. 
Action 2
With its industry partners, Telefilm will support the implementation of validated carbon-emission reporting protocols for its portfolio of funded productions, to help establish viable reduction targets. 
Action 3
In collaboration with its Canadian festival partners, Telefilm will establish an emission reduction policy framework and reporting protocol for its promotion programs. 
Action 4 
Telefilm will support research on sustainability practices and trends that contribute to awareness-raising and capacity-building across the industry's value chain. 
Action 5 
Telefilm will assess all relevant corporate policies and business practices to ensure they serve our commitment and reduction targets. 
Action 6
Telefilm will prioritize collective action on Ecoresponsibility by building internal capacity that empowers employees to implement change. 
Action 7
Telefilm will establish a multi-level stakeholder consultation plan, with public- and private-industry partners, to support its environmental objectives and advance sustainable industry practices.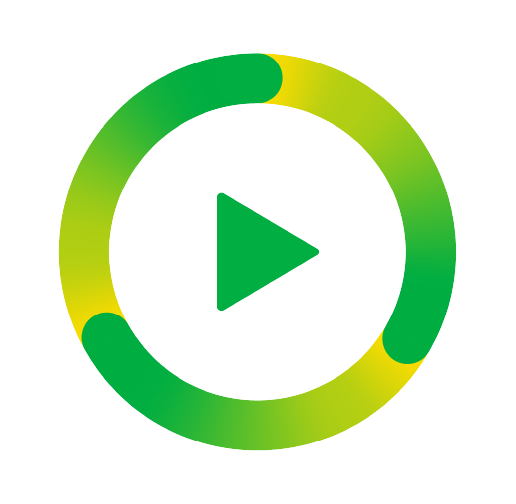 The full plan can be found below: